Rev_Bex
 


Woman
68 Years old
Maple Ridge
BC
0.00 miles away.
Views: 11 times


Last logged in on 11/07/07 04:33
 

9 pictures, 0 private
Pics | Videos
Videos of this user:
This user has no videos yet.
  http://www.katespace.cc/Rev_Bex  

Sorry, guests can not send nudges |
Register

  Rev_Bex's Interests
I am here for:

People from all walks of life worldwide...

Interests:

Outdoors, Fitness such as aerobics, hiking, martial arts TKD etc., reading and writing- studying and teaching for a Masters/D.Min. now online at GBIS and then a second D.Div. through N.A.T.S. after that~ to graduate this fall / 2007,Love Africa, music, Ministry and songwriting.CHILDREN.





Find more videos like this on Kingdom Women Apostolic Network


Movies:

Love Psychodramas, redemptive/ overcoming themes, biographies and nature docs etc.

Television:

I rarely have time to watch it and when I do I watch Discovery Channel etc- too much mind pollution to get through anyway!Besides~ I'm too busy publishing and posting my own videos like this teaching sermon/s below- archived at blip.tv- muahahaha! OUR PACM MINISTRY TV STATION WHERE I AM CEO LINK IS www.phoenixarise.tv PAY US A VISIT AND FRIEND ADD ME THERE FOR INSPIRATIONAL VIDEOS AROUND OVERCOMING THEMES- BOTH OUR OWN AND FROM OTHERS!

Books:

Studying now for a Masters Thesis in Christian Leadership- and have also just found out that I will also be receiving my earned Doctorate- D.Min.- as well in the same for all my published and ongoing work in Education I have done this year to graduate this fall / 2007 -and my Major is in Christian Counselling/ Education- so I am reading mostly theology and the Bible- biblical studies etc. right now. I am now accepted and enrolled also in a second Doctorate at the North American Theological Society- D.Div.- once I graduate from the above grad studies this fall / 2007... it will take 2-3 years to complete with thesis.Here's a very useful study widget- just click on this graphic just below- for creating sermons and Bible studies ideas-
CLICK To Prepare Sermons/Lessons!

Click To Get One!

Heroes:

Jesus Christ, my family and friends, Musicians and Ministers in all walks of life.
Welcome to my profile!
"Que Cumque Vera..." from Phillippians
~~~REVEREND DR. REBECCA MICHAEL~~~
Rev_Bex got 2 votes with an average ranking of 4/5
CURRENT UPDATED BLOG URL
10/09/07 03:59 0 299
Hi All! welcome to my site! I have updated and current blogs ongoing that you can check in to at www.myspace.com/gmcbishoprebecca which you can click on there if you like. For now~ I have provided many links here and media as well for you to check out. God bless you!

Agape~ Rev. Dr. Rebecca Michael aka Rev_Bex :) ... Read this article | User's blog
About Rev_Bex
I am an athletically inclined (Wife, Mom and Grandma) Christian lady who has raised a christian family, served and been educated in Mental/Allied Health for 2 decades and am now recently ordained Minister and now also a Consecrated Bishop for GMC and PACM Int'l as well as the CEO for our own new NPO we call Phoenix Alive Christian Ministries Int'l Inc.as of Sept/06. My R/L sister Bluezz in my friends group below is our VP and we have 5 other PACM Inc. Int'l NPO Directors!We are experiencing God-accelerated and rapid growth since we began and are now worldwide in conjunction with GMC Int'l. You may visit and join us as a member in this dynamic new ministry at http://www.phoenixalive.org You may also pay us a visit at another of our affiliated Websites with GMC Int'l- our GMC Int'l Senior Pastor Ezekiel Edumoh is in friends below as well so check him out at our GMC Int'l main Website- at www.gmcworld.org We have many other new websites listed at these links for you to check out as well and be blessed! APOSTLE REBECCA~ HAS 2 CHRISTIAN COUNSELLOR LIVE "RISE UP!" RADIO TALK AND TEACHING SHOWS LISTEN HERE AT THESE 2 URLS- SEE TEACHING VIDEOS AND AUDIOS POSTED ON THIS PAGE AS WELL- JUST SCROLL DOWN FOR THOSE. HERE'S THE URLS AND CLICK ON THIS WIDGETS JUST BELOW FOR BOTH BTR AND FOR LIVE 365 'RISE UP RADIO SHOW'ARCHIVES OF PAST AND CURRENT SHOWS:
Rev_Bex's Music
Kate Bush is a female fav artist for me because she is a spiritually in tune sensitive and the finest musician/ artist in all respects~ U2 are my fav band because they are also social activists to help eliminate poverty of the needy and kids worldwide. I love all kinds of music... esp. R&B, gospel, blues- Christian and secular- both.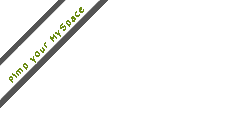 MaryMary - Shackles(Praise You)

Add to My Profile | More Videos